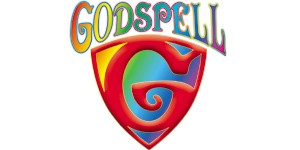 CLEARVIEW COMMUNITY THEATRE
OPEN AUDITIONS FOR 'GODSPELL'
Who               –      Interested actors from age 13 to 19
What              –     Godspell – A Broadway Musical
When             –     Friday January 10, 2020 – 6:00 – 9:00 pm               
Where            –    Church of the Good Shepherd, 219 Scott St., Stayner
Cost               –    Any person associated with this production must be a member of our theatre group. Current memberships are valid from July 1st, 2019 to June 30th, 2020. Membership costs are: single $40.00 and family $100.00.  If you bought a membership for 'Joseph' or the Ukulele Troupe last fall, then you are covered.
Audition Instructions
–    You must reserve an audition time
–     Go to our web site www.clearviewcommunitytheatre.ca and click on the link to 'Audition Reservations' in the Menu; choose a convenient time for an audition and then contact us at  clearviewcommunitytheatre@rogers.com.
–    perform 1 to 3 minute monologue or read part of a show we have chosen,
–    perform a song of your choice – you may bring your own accompanist or background music only (no vocals please).
Cast Requirements
major cast – mixed group of 10
Rehearsals   –     All people who audition must agree that the rehearsal schedule will supersede any other group or individual commitments.
Saturday rehearsals 1:00 to 5:00 pm; January 18,25; February 1,8,15,29; March 7,28; April 4,18;
Other rehearsals: April 26,30; May 1,2,3,7 (times to be determined)     
Show dates –     May 8th and 9th, 2020
Contact         –     Gren. Bray at clearviewcommunitytheatre@rogers.com
People interested in being part of the production crew should come to the audition site and register.